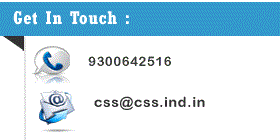 Corporate Social Responsibility
We care for the world around us and understand our roles & responsibility. We initiated our obligation by functioning for the most critical section of our society & with mission of saving lives.
Blood Bank
Emergencies occur every minute. For each patient requiring blood, it is an emergency and the patients could have set back if blood is not available.

A community service empowered by extraordinary support from ordinary people. Our Blood Bank is a non-profit, non-commercial interface was born out of our social commitment and our desire to use the power of the Internet to help needy people.
Our Blood bank maintains the database of the blood donors throughout the city. If you need blood, it's a good place to turn to. It's simple. It's effective. It's free. It can match you with a donor near you in minutes and you can save the life of a loved one. You can also register as a donor at the site and save the life of someone else's loved one. Pass the message. And let's build a community that cares!
Save Paper & Save Trees
It takes 17 trees and 1,500 liters of oil to produce one tone of paper thus paper is too valuable to waste. We play our part for saving Paper & environment by using right technologies in our business. For example : E-mail Marketing, E-Marketing, SMS Services, Website development, Internet, Intranets, minimum printing and document scanners.

We are striving to create a "Paperless Office".
Also, we conduct various campaigns and spread awareness among people about importance of trees and need for their conservation.
Scholarship Exam
Chhattisgarh Software Solutions believes Education has the ability to transform lives.

Chhattisgarh Software Solutions understands the importance of scholarships that it enables the needy and meritorious students to pursue education in an institute of their choice, to achieve this Konsole Indya conducted Scholarship exam (Vidvaan) so that it can help students to achieve their future dreams & to providing equal opportunities to all of our students, regardless of their background.
A State Level Scholarship Exam was conducted. The main purpose for conducting this exam was to built up a healthy competitive environment among students.
Training In New Technology

Android Using PHP : It's very simple to integrat android and php.
Ext JS In JAVA Ext JS 4.2 is a pure JavaScript application framework that works on all modern browsers from IE6 to the latest version of Chrome..
Advance Products
IVRS PROJECT : that project for chhattisgarh goverment by using that project C.G. Govt. Resolve the all type of problem for all commen man.For Ex : Any Customer Care.
Latest Projects
" Aanganwadi Karyakarta Capture Photo From Mobile & Automatically Upload To Server. "
Our Main Services
" Web Application, Hardware Integration, Website Designing, Mobile Application, Desktop Application, SMS Facility, Software Analyssis, Paypal Integration, Payment Getway, Vacational Training .. "