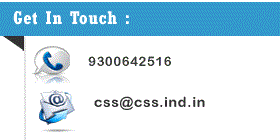 Solutions
A Bulk Sms Solution
An easy to use Instant messaging software capable of sending bulk messages to 1000's Chhattisgarh Software Solutions of your recipients just at the ease of one click and from where ever you are. User can also compose a general message and send to others with individualistic touch, Customize and send flash messages in a number of languages (Hindi, Gujrati and many more).
A Complete Email Marketing Solution
Mera E-mail is a powerful and effective email marketing application, designed to carry out Chhattisgarh Software Solutions your complete email marketing campaign cycle via an easy-to-use web-interface. We offer you a wide-range of tools for creating, selecting and sending mass email marketing campaigns.
Free social messaging service
Mera SMS is a Free social messaging service to share and connect with family & friends Chhattisgarh Software Solutions across India. Use Mera SMS service and bring an end to all your worries about huge bills that show mounting charges for messages that you sent. Sending SMS is the newest way that provides intriguing solution of reaching out to people of all categories in the fastest and easiest manner. You can now reach out to your friends, loved ones, classmates, relatives etc. using Merasms.in on your desktop PC.
A Complete Voice Solution
Mera Voice helps enterprises improve services and lower costs by automating and Mera Voice connecting their most common phone calls (mobiles and landlines) with our Interactive Voice Response (IVR) solutions. Our system supports all 26 Indian languages and there is no difference in rates for STD and local calls. The Voice Applications / IVRs are stored on our servers in datacenter. We support DTMF Key Presses (Dual tone multi frequency) and also allow you to make an IVR which loops on a Key Press which is achieved through IVR Studio.
A complete Information Management System
Our school management system bridges the gap between the school administration and ismart school parents via embedded SMS functionality. Reports of fees, transport, attendance and other modules are sent directly to parents or one of the emergency contact numbers. An effective and economical solution designed to meet the requirement of almost every school.
Training In New Technology

Android Using PHP : It's very simple to integrat android and php.
Ext JS In JAVA Ext JS 4.2 is a pure JavaScript application framework that works on all modern browsers from IE6 to the latest version of Chrome..
Advance Products
IVRS PROJECT : that project for chhattisgarh goverment by using that project C.G. Govt. Resolve the all type of problem for all commen man.For Ex : Any Customer Care.
Latest Projects
" Aanganwadi Karyakarta Capture Photo From Mobile & Automatically Upload To Server. "
Our Main Services
" Web Application, Hardware Integration, Website Designing, Mobile Application, Desktop Application, SMS Facility, Software Analyssis, Paypal Integration, Payment Getway, Vacational Training .. "